First of all we would like to thank you for being a fan of Consolevariations! Our Facebook page got over 750 likes Without you Consolevariations did not made it this far! You guys are golden!!
  and 'by coincidence''  we happen to find and add 3 more golden consoles for you! 2 from Sony PlayStation, and 1 from Nintendo!
 Each console has there unique story! Check them out!: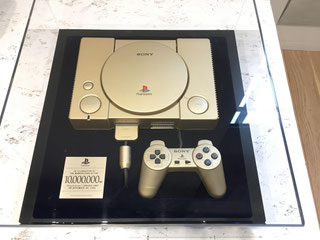 Sony PlayStation 10 Million

Quick Facts:

- Console released World Wide
- 1 made
- Golden colored colored console
- Sony made this PlayStation (also with Serial number #10.000.000) to celebrate the 10th million units made.
- This was shown at the Sony Square NYC at the "Innovation & Design" Showcase.
---
Game Boy Advance SP Famicom 20th Anniversary

Quick Facts:

- Console released in Japan
- 1000 made
- Famicom Themed console
- The contest requires that people buy GameCube and GBA games from a list and send in the special entry form included with the game.
- The games that are part of this promotion are Tales of Phantasia, Final Fantasy: Crystal Chronicles, Tales of Symphonia, Sword of Mana, Mario Golf, and Legend of Stafi 2.
---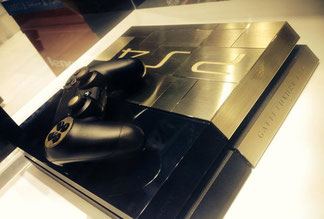 PlayStation 4 Slim: Golden Edition

- Console from Dubai
- Italian jeweler Gatti has created versions of Sony and Microsoft's console that will retail exclusively in the UAE Jumbo Electronics for $13,699,
-Crafted from 220 grams of 9kt yellow Gold. Handcrafted in pure gold (not gold plated)
- This luxury console is inspired by the iconic game, Tetris