Yes! Another blog post! We are very busy with our work on developing the new website so we had no time to review any (new) consoles, we are sorry! So here is something shiny for you
let us show you these amazing chrome Xbox one consoles we have on the site.
first up, the NFL XLVII edition: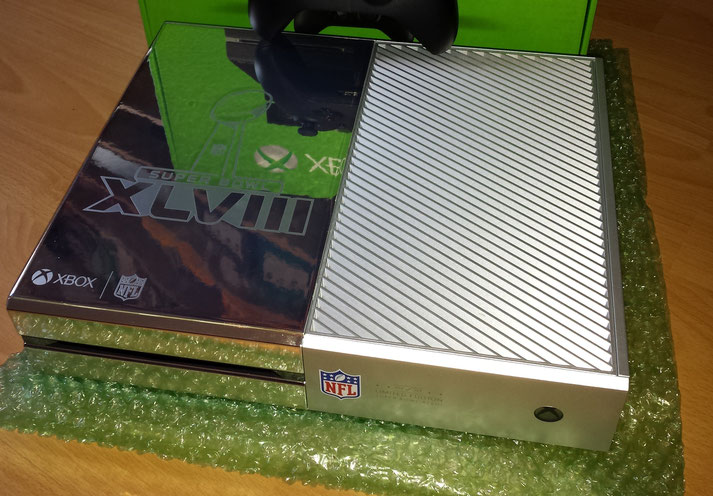 only 50 made of this console! It was actually launched during the NFL XLVIII in 2014  the console is shiny-chrome color, and on the front it is saying '* * 01 of 50 * * "  this is saying on all 50 consoles, so don`t be hyped when you thing it's the first one made!
Next we have the FIFA 2014 Edition!: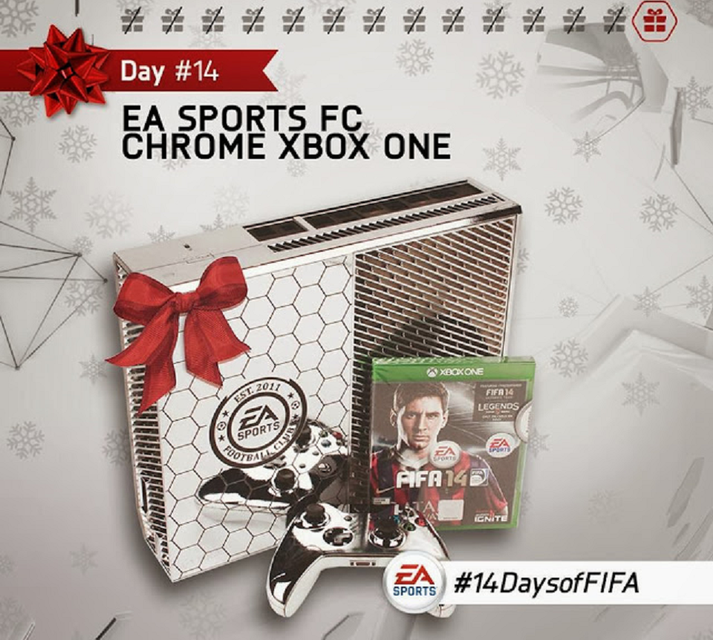 Can you guess during which period this one got given away?! During Christmas!
it was 14 days of Giveaways for EA sports. and this amazing looking Xbox was given away on the last day! We are not totally sure how many were made, but it looks like it could only be 1 made!
Next Xbox .. another Fifa 2014 Edition??!!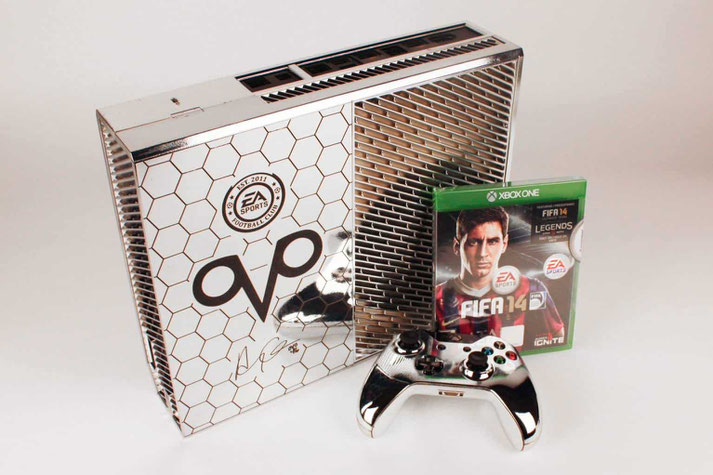 Fifa 2014 was the first Fifa game for the Xbox One! So there had to be another giveaway from Microsoft!
We are not totally sure how many were made, or where it comes from, the only thing we know is that Messi's signature is on the console! we are currently investigating this!